Aiman Khan, a prominent actor in the entertainment industry, has been in the news for the past week due to her blunt statements in a recent interview. Turns out that the actor is a staunch advocate for early marriages.
Khan who tied the knot with the actor Muneeb Butt in 2018, lately sat down for an interview with Wajahat Rauf on his digital show called Voice Over Man.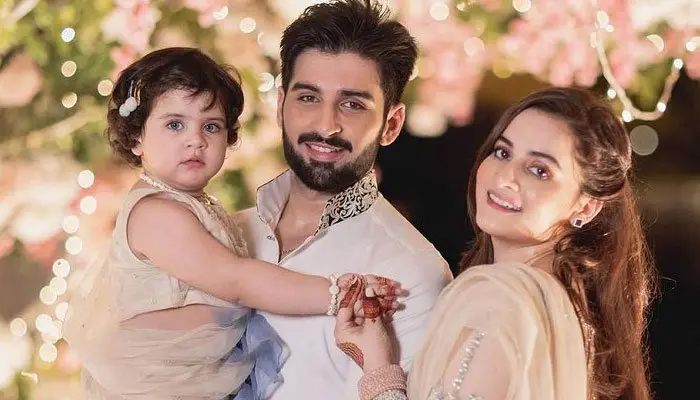 The show included a number of segments in which the Ishq Tamasha actor was asked questions in which she made intriguing revelations. It is not uncommon for talk shows to have spontaneous and fiery rounds with some fascinating revelations that give headline-grabbing statements, and this time was no exception.
One of the questions the host asked the actor was if she believes that actors should marry early. "I think when you are of a certain age, you should [get married]," Khan responded.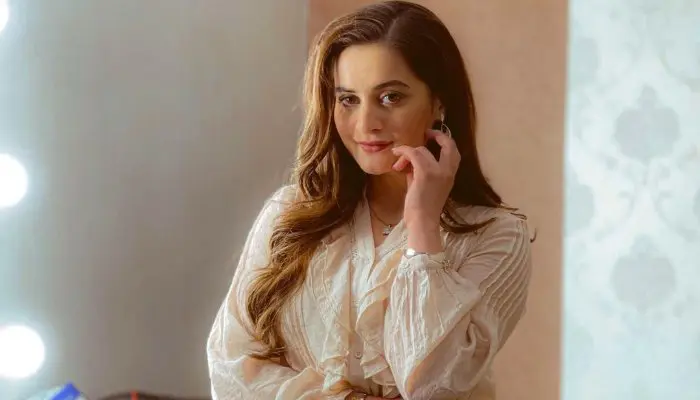 "If you wait for longer, you just would not find anyone suitable and then not get married," she continued. "There are so many actresses who still have not tied the knot."
For obvious reasons, the 23-year-old's comments landed her in hot water. Many shared how her comments were uncalled for. 
Have a look at the video:
The 23-year-old actor herself got married to fellow actor Muneeb Butt when she was only 20 years old. Her sister, Minal Khan, got married to Ahsan Mohsin Ikram last year in September when she was 22 years old. It seems as though both the sisters are proponents of early marriages.
The same interview had the Baandi actor's comments about Pakistan's most popular TikToker Jannat Mirza make headlines. Not only that Khan's comments also led to the latter clapping back at her on social media.
Upon being asked to give a piece of advice to her fellow celebrities, the 23-year-old social media queen was not shy to get candid. When the host asked Khan to offer advice to TikTok star, Khan advised her to reduce the amount of makeup she uses.
Mirza also had none of it and hit back at Khan on Tuesday as she took to Instagram to post a video of herself responding to the actor's comment about her looks.
It may be recalled that earlier a feud also broke out between Mirza and veteran actor Bushra Ansari. The latter had called out the TikTok star for hurting the sentiments of the Christian community. Subsequently, Mirza's rumored beau verbally abused the actor.
What do you think of this story? Let us know in the comments section below.